Description
The INTERNATIONAL BILLFOLD WALLET features ample room for cards and currency with extra storage for important receipts and business cards. At 10mm taller than the standard Billfold Wallet, it accommodates various currencies and has a second pocket to help you stay organized on the go. Our minimalist design and patent-pending push slots reduce bulk by removing the need for multiple pockets. These cutouts make it easier than ever to access various cards on the fly. By fanning the cards out, you can identify and remove the one you need while leaving the others in place.
Available in French Calfskin leather or Italian Sport Leather. Crafted from luxurious French calfskin and finished with burnished edges and hand tacks, this wallet will stand the test of time and only grow in beauty. The Sport Leather version is carefully designed to withstand the increased wear-and-tear that comes from an active lifestyle. The patented coating on the exterior of the leather is water and stain resistant and will retain its vibrant color over time. 
RFID version available: Lined with an ultra-thin layer of the best RFID material on the market, your credits cards will be safe inside your wallet.
Specifications
| | |
| --- | --- |
|  Dimensions | 8.6 x 19.7 x 0.3 cm |
| Accommodates | Up to 15 cards + cash, receipts and larger currency |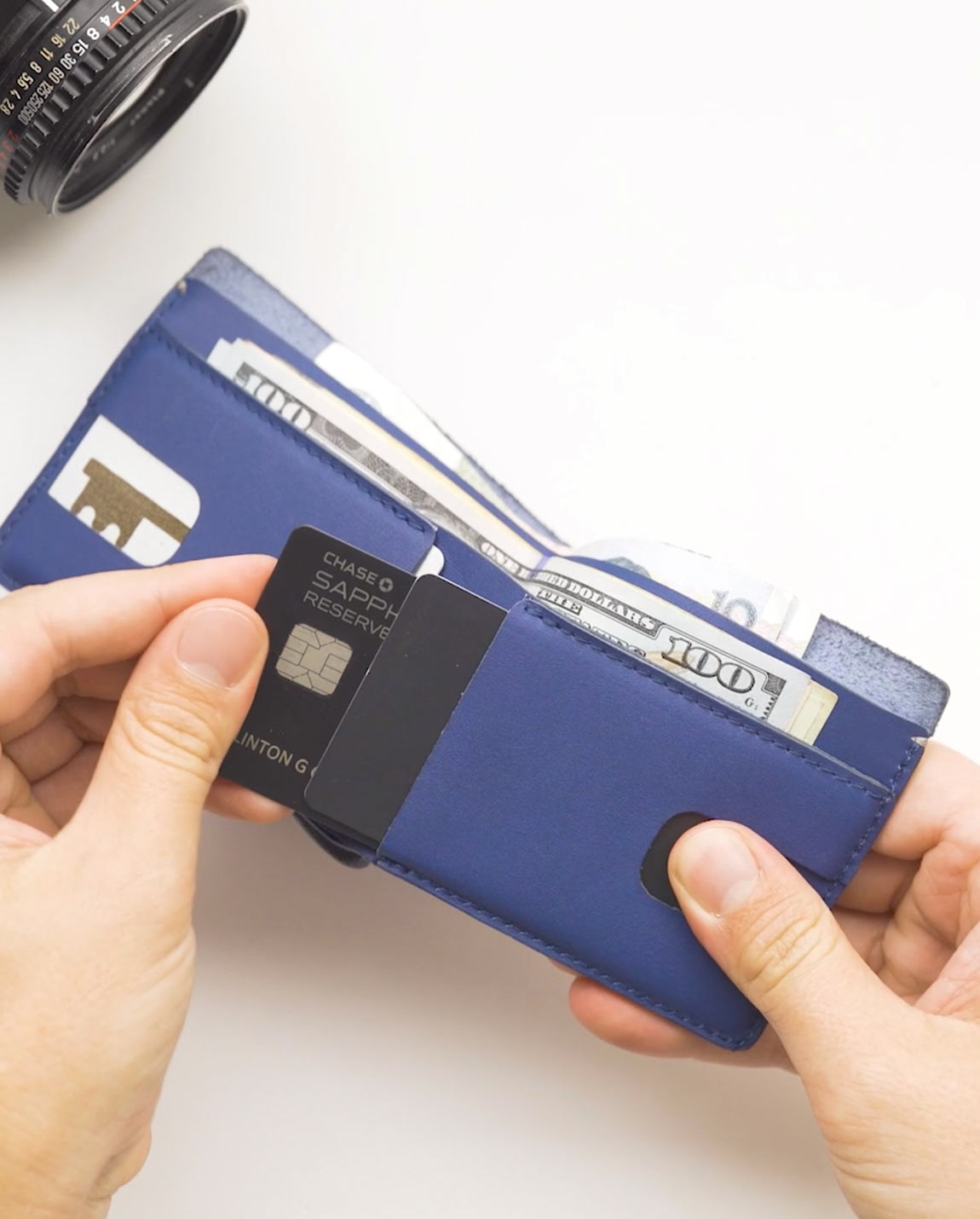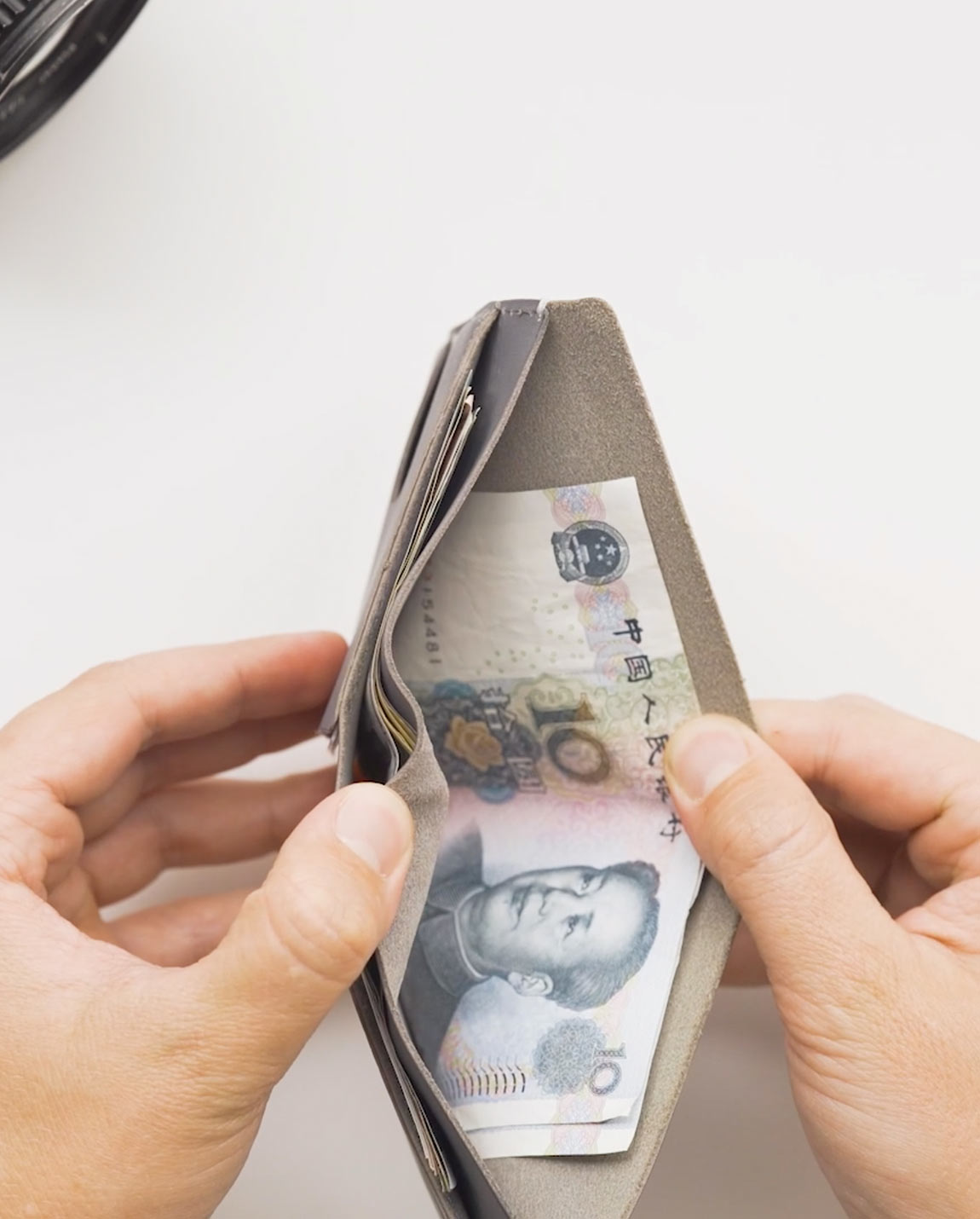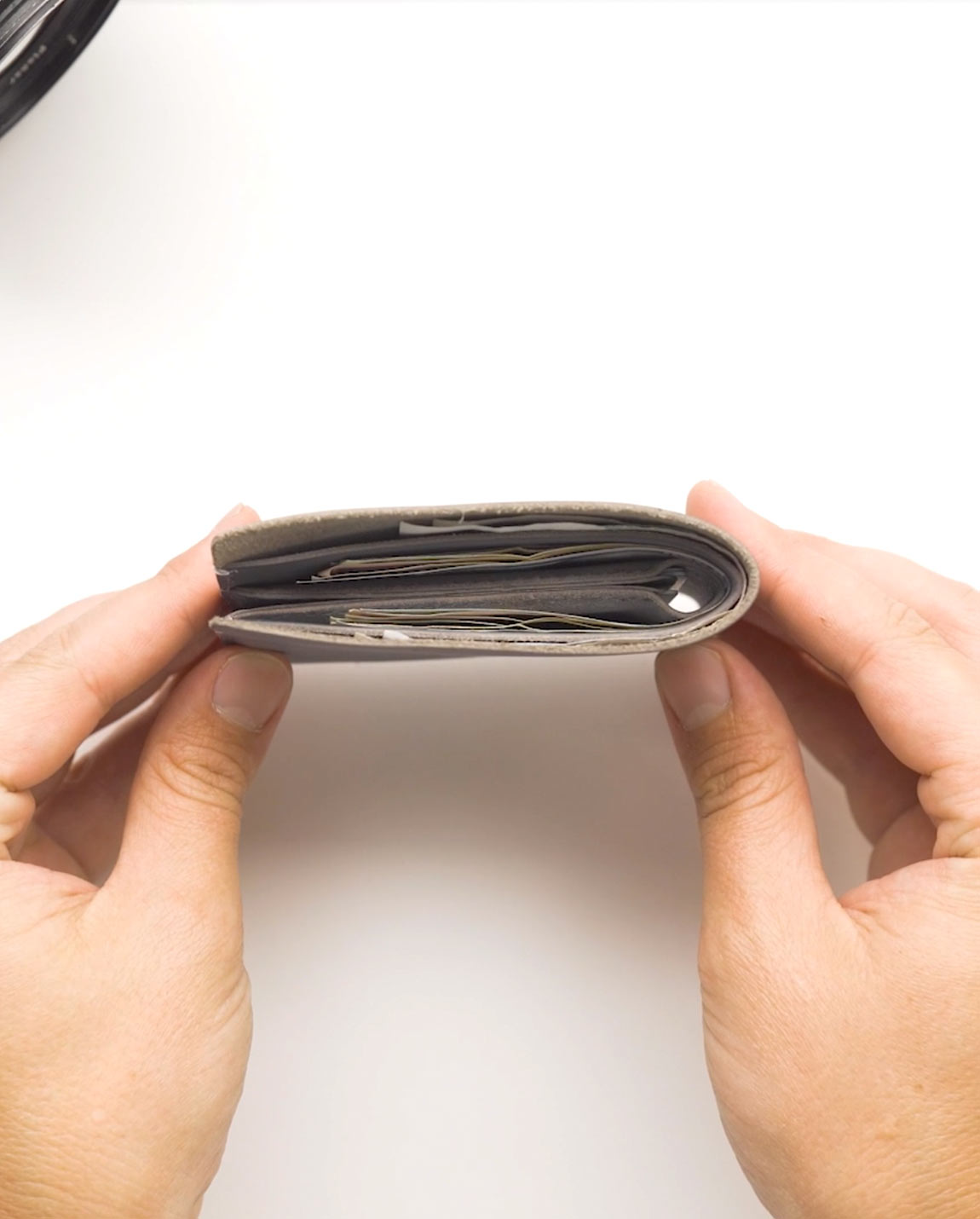 TOP
INTERNATIONAL BILLFOLD WALLET